L'Europe est engagée dans une grave urgence sanitaire.
La France et l'Italie connaissent des jours de limitations presque totales au mouvement et nous ne sommes pas informés si des événements auront lieu en avril.
On souligne également l'importance de rester à la maison: la découverte du territoire Vermenagna-Roya peut se poursuivre, pendant cette période, depuis votre canapé, à travers les outils numériques de notre projet.
Il sera temps de revenir se rencontrer dans nos pays après avoir résolu cette situation compliquée.
À bientôt !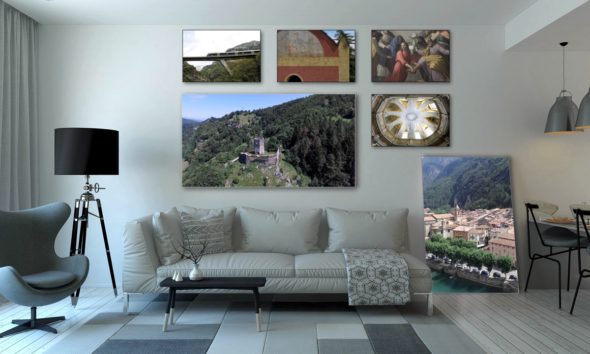 Heritage to discover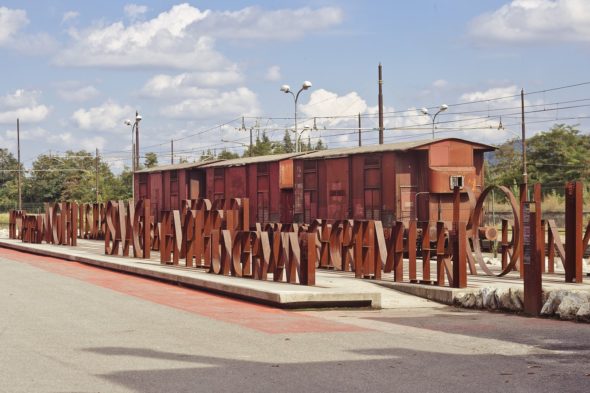 It is next to the train station and the Chapel of Sant'Anna.
Cross-border area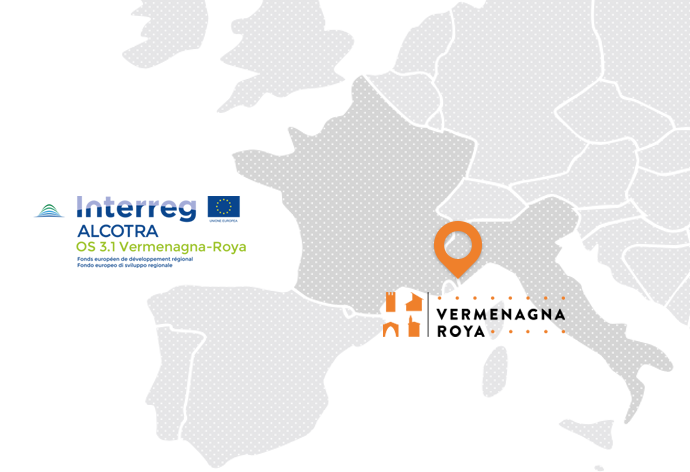 An Interreg Alcotra project
An ALCOTRA OS3.1 "Cultural natural heritage" project, with the aim of increasing the development of sustainable tourism in the territory, funded by the ERDF European Regional Development Fund with a contribution of € 1,030,860.31, for an overall budget amounting to € 1,212,776.84. The ALCOTRA project "Vermenagna-Roya. Our heritage, your tourism" began with a shared assessment of the territory that has a rich and varied landscape and cultural potential that deserves to be enhanced.